Since we live in Louisiana and the Saints are FINALLY going to the Super Bowl ... everyone out here is going CRAZY!!! So much in fact that ALL schools are having a uniform free day today ... IF you were Saints attire or Gold & Black.
RIGHT.
My daughter was very excited about this "party day" at her school. Personally I think all of the madness is down right silly but who am I to judge. So with out completely jumping on the band wagon and buying Cierra some Saints crap, I decided to make her something black and gold.
I didn't think to take before and after pictures of the two shirts I used but I did take a picture of the results. I am VERY proud of how it came it. I have never done sleeves before and was VERY nervous it would not work... BUT I was pleasantly surprised. what do you think?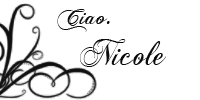 Don't forget about the giveaway happening for the $25.00 gift certificates!