Ever since I made myself an
apron
last week ... I have not been able to stop sewing! I have made two more aprons and some jean recon for my oldest. Check it out.
This is the super cute cupcake apron I made. I took this picture before I added the bib to it.

Here it is with the bib. Isn't just so kitschy retro?!
This is the skirt I made for my oldest out of some jeans. They had holes in the knees but I just could not toss them out. So ... we ended up with a skirt. I had to add some denim to the sides because it was a little to tight around her hips and butt.
Now this WONDERFUL creation is for ME! It is another apron I made and I think it is my favorite!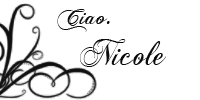 ps. don't forget about the
giveaway
!