Here is a gadget that I know we are not going to be able to live without ...
For all of you who don't know the original
Cricut
is for scrapbookers to easily cut out shapes and things for their project with out the tediousness of tracing and cutting by hand. You can do some awesome things with this machine. Check out a few images from
the site
...
These cakes are not impossible to make without the machine ...but can you image the time it would take to do it by hand. I am so on the bandwagon to buy this machine (not evening knowing the retail price yet).
Hopefully my hubby agrees ...
"MOTHER'S DAY HINT"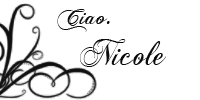 UPDATE:
While doing some searching on the net ... I found it for sale on
HSN.com
. The one they are selling is a whole kit plus the machine and it is a pretty big price of $429.95 with free shipping.
I still want it but I wonder if it will be cheaper in the stores?