Good morning, afternoon,evening all. I had this wonderful...
post all ready for you guys yesterday. We were going to make ICE CREAM! Yes, I was excited too. I thought the idea was great because the only things you needed were the ingredients to make the ice cream and Ziploc bags. I know .... it sounds like an awesome idea and it was because it totally worked. Except for the fact that ...
It Tasted Like CRAP!
Yeah I was very disappointed too, I had such high hopes. I think I will play around with the recipe for awhile to see if it will get better. If it does than I will post it. If not, than we will just never speak of this idea again ...agreed?
Okay, now moving on.
Since I promised you guys a craft every Monday, I went in search of some ideas. Here are a few links to some cool ones. I have not tried them yet, since it is 8 in the morning and our day is just starting. So, if you try one of these let me know. I love to hear about it. To go to the tutorial just click on the pictures.
Frozen Banana Pops

Marshmallow Building Blocks

Now that I have should you these two awesome websites, you MUST promise to still come back and visit me. I know that they have some GREAT stuff ... I met you first. LOYALTY people LOYALTY!
LOL. You all have a great day.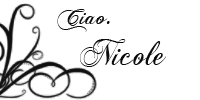 pictures posted are from the original site
and do not belong to me.