This week are making tortilla chips. I am sure at some point everyone has made some version of them before. I normally fry mine in a little grease, but I never get consistent result because the grease gets to hot or not hot enough and well... you know the drill. So when I found out you could BAKE them I had an "Oh yeah" moment. So here we are ...
What you need:
Corn tortillas
Cooking oil
Salt or seasoning of choice
Pastry brush
Parchment paper
Baking sheet
What to do:
Preheat oven to 375 degrees
bake the second side for 5-7 mins not 3. sorry
Remove from baking sheet and let them cool. They are best if eaten the same day. If not, store in a air tight container.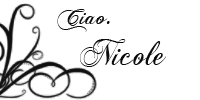 recipe from Savory Sweet Life